One of the things that I love about Swirly Bird and the corresponding Swirly Scribbles Thinlits – which you can buy as a bundle and save 10% – is that they are so versatile. Relax and let your imagination go. You can come up with so many interesting designs. Today I'm showing a card where I used Swirly Scribbles Thinlits to make a wreath. Take a look.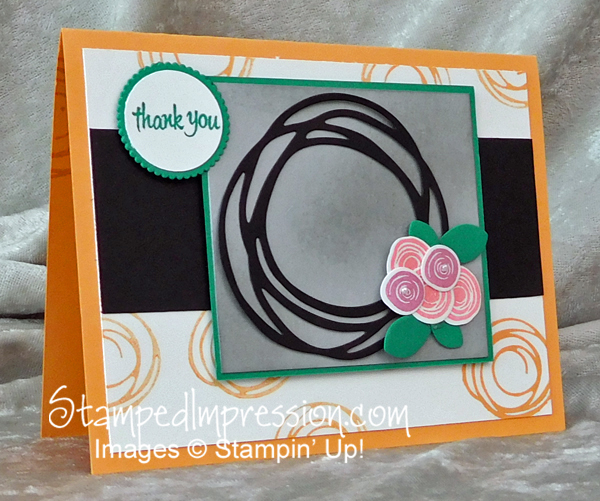 This card started with traditional spring colors. Then I started to swap things in and out – including colors. That's how I ended up with the black wreath! Any shade of green was just too much!
And that's the special gift of the Swirly Scribbles Thinlits. Using them in an abstract design allows you to easily add other abstract elements!
So, the next time you want to stretch those creative wings, try using Swirly Scribbles… maybe even to make a wreath!