So, I woke up around 3 am last night – I rarely sleep through the night these days. I picked up my phone to check the time, when I saw that a message had come through from Stampin' Up! Once I see one of those, I have to immediately check what it says!
It was titled: Surprise! Free Shipping is Coming!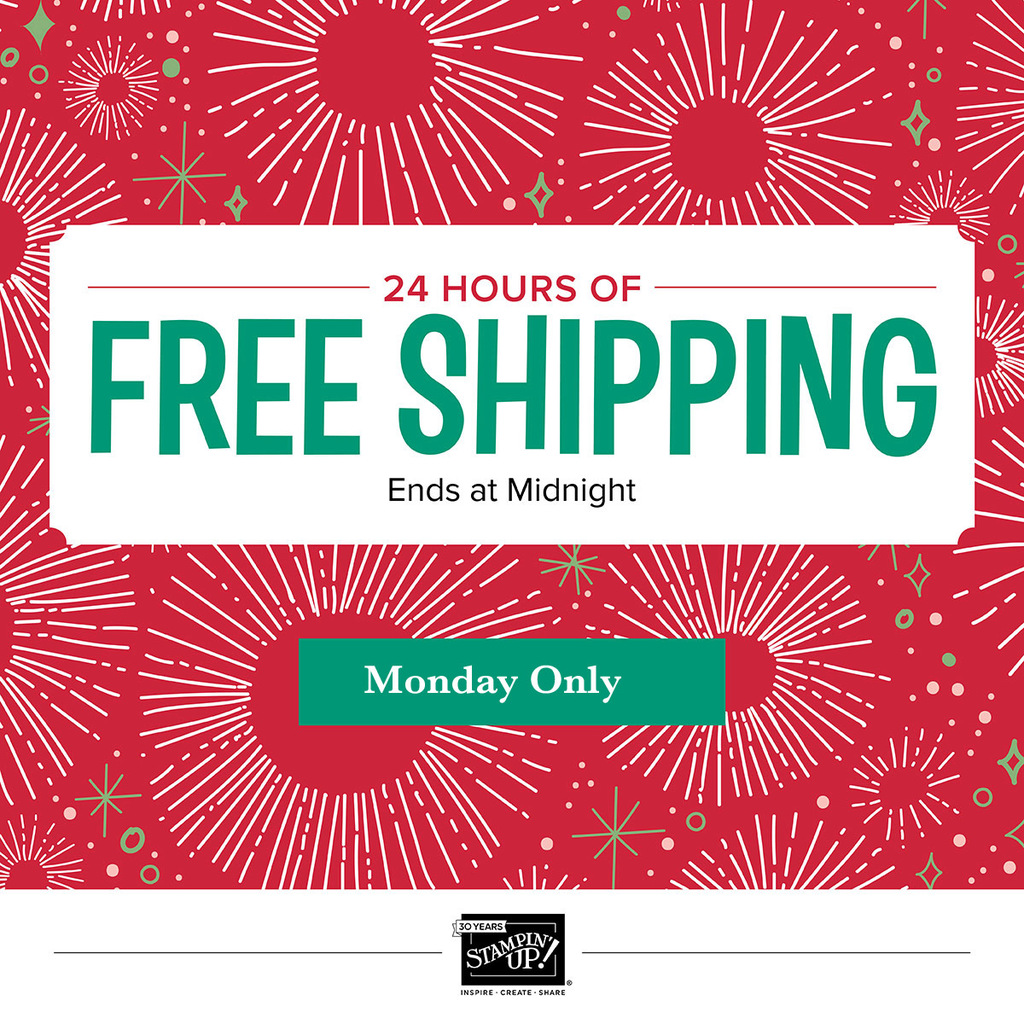 So, here are the details. Free Shipping all day Monday. That means from 12:00 AM until 11:59 PM, Mountain Time. Free Shipping. No charge. At all.
Perfect for a gift. Or something for yourself – after all, you deserve it!
Best of all, this falls right in the middle of the Year End Sales Event.
So you can purchase retiring Holiday products. You can save on the purchase of some of those products. And you won't pay for shipping.
But on only on Monday. So, be sure to visit my online store and shop!