As we approach the end of Sale-A-Bration, I'm starting to bring out the stamp sets I haven't used yet. Among them is Designer Tee. To be truthful, the whole T-shirt thing doesn't appeal to me a lot, even though I wear T-shirts a lot. go figure.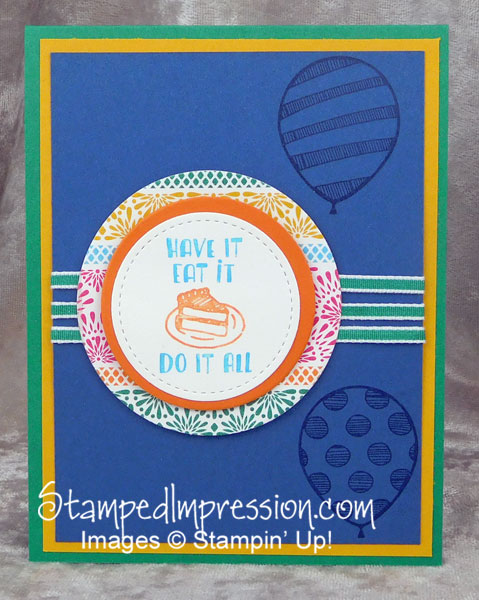 But more than the T-shirt images, I love the sentiments in this set.
I combined the sentiment and cake, with the birthday balloons. Fun!
Just an example of how easy the Designer Tee is. But it's here only until March 31. So, don't forget to place your Sale-A-Bration order at my online store.