I love snowflakes. I've recently said that they're my version of wintertime flowers. Today, I'm working with some easy snowflakes on a card. After all, card making is supposed to relieve stress, not create it!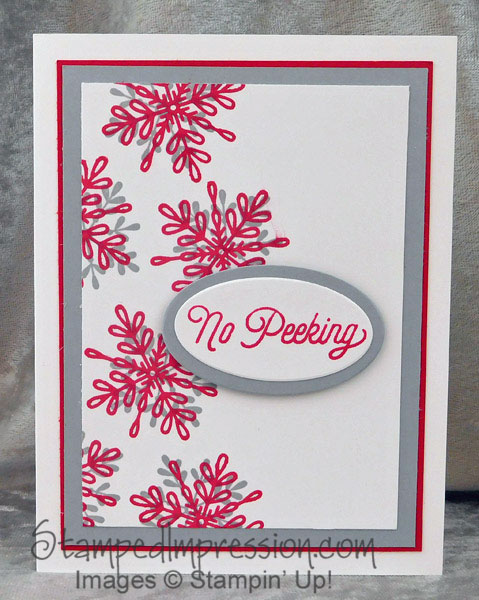 My design starts with the Snowflake Sentiments stamp set. This stamp set contains a couple of cute snowflake images – both outlines and full colored flakes – and several big, bold sentiments.
When stamping the snowflakes, I could have matched the outline and the full images. However, I chose to "stagger" them, giving the impression of movement. I tried this technique on a recent fall card. You can see that card here.
The other fun thing about this card is that I used non-traditional colors. I mean, really, when did you last see gray and red snowflakes? (Note: Snow cones and slushies do not count.)
Supplies I Used on this Card

Although it's not shown here, I stamped a few snowflakes on the inside of the card, just to complete it. And when I mail it, I will add some stamped snowflakes on the envelope flap.
It's all part of how we make our hand made cards extra special.
And this one is even easy!